Our 18-Foot Proa Pocket Rocket, a development prototype for future vessels

After building our 24-foot proa Coconut, we designed and built the 18-foot long Pocket Rocket to use as our first foiling proa, and as a test platform for developing other vessels.
(Below) The 18-foot Pocket Rocket sailing at Kawaihae on the Big Island of Hawaii.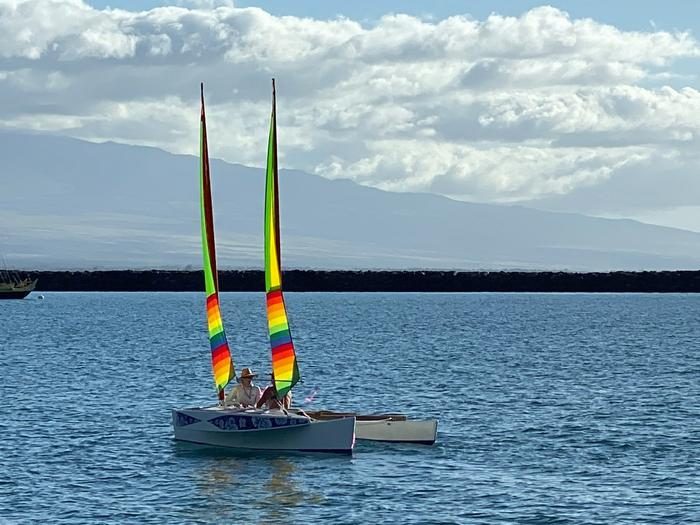 Take a minute to check out the Pocket Rocket videos below.
Click here to find out how we UN-capsize the Pocket Rocket.
(Below) This video is our Pocket Rocket with T-foils installed in our shop; she is getting ready for sea trials with the foils and we will report back here when we have results.