(Below, the Ocean People family at church in December of 2017. Left to right are: Victor (now 27), Lucky (20), Tim (70), Rose (18), Jack (22), and Susanne. Susanne's Mom, Isabel Friend (seated) passed away in January of 2018, and is sorely missed.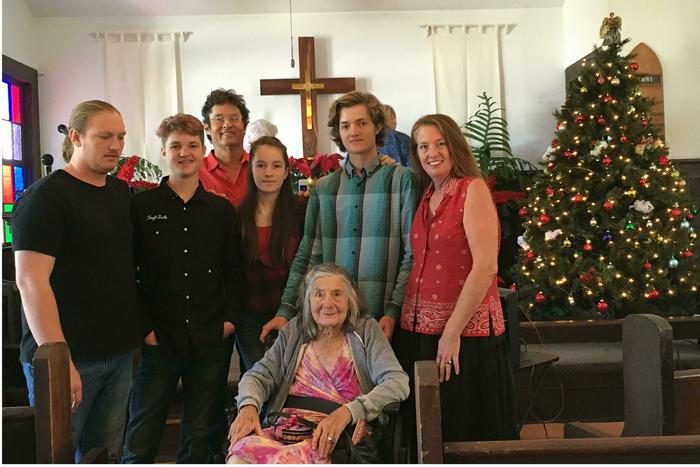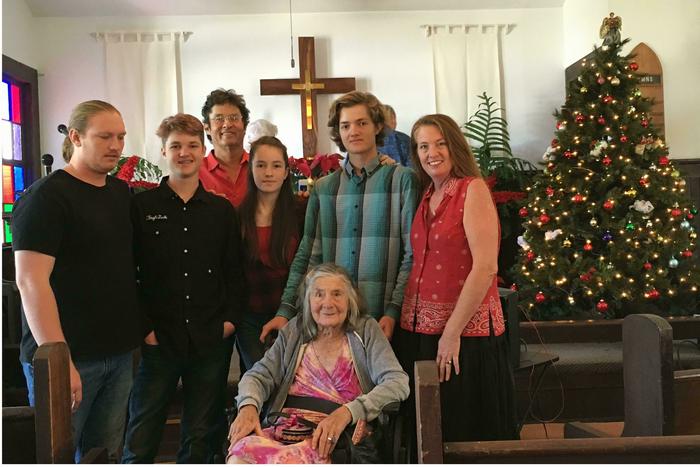 Who are Ocean People?
We're a family of boat builders, fishers, and sailors. Our mission is to save the world, stop or reverse human-created climate change, and provide small island and coastal communities everywhere with affordable water transportation. We're designing and building carbon-negative boats that run on no fuel, but use wind instead.
The logic is simple: diesel will always cost money, but the wind is free!
Although Tim had built boats his entire life, we just started building boats as a family in October of 2018; first we built Coconut, then The Pocket Rocket, and now we recently launched Lata, a 38-foot proa for the island of Taumako in the Solomon Islands.
There are tons of photos and links to videos on the pages noted above, and sprinkled all about on this site. Email us at skipper at ocean people dot org if you want us to build you a boat, or want to participate in this green-blue revolution.
With Warm Aloha, The Ocean People Family